Master Spas® Premier Twilight Series Spas
As the industry's best-selling lineup of premium spas and hot tubs, Master Spas® Twilight Series spa deliver a stress-melting, muscle-soothing experience. Once you slide into one of our Twilight Series spas, you'll know why these are the best-selling spas in the industry.
With two showrooms, there's simply no better place to buy the Master Spas® Twilight Series in Wisconsin than from the top specialists in the state, Master Spas® of Wisconsin. As some of the most soothing and peaceful spas ever made, the Twilight Series' therapeutic water jets, cozy lounge seats, and soothing audio and lighting systems provide a calm, revitalizing experience that simply needs to be experienced to be believed.
When you visit a Master Spas® of Nothern or Southern Wisconsin showroom in Appleton or just outside of Milwaukee, you can discover the latest models and find the Twilight spas model perfect for you.
Twilight Series Spas Collection
TS 240 is the smallest of Twilight spas.

Comfortably seats 2-3 adults
26 Jets, 1 Master Blaster
Dimensions: 78″ x 78″ x 34″

The TS 67.25 model features a smart rectangular shape perfect for Wisconsin backyards that have limited space.

Comfortably seats 4 adults
28 Jets, 1 Master Blaster
Dimensions: 70″ x 84″ x 34″(178 cm x 213cm x 86cm)
Spa Features: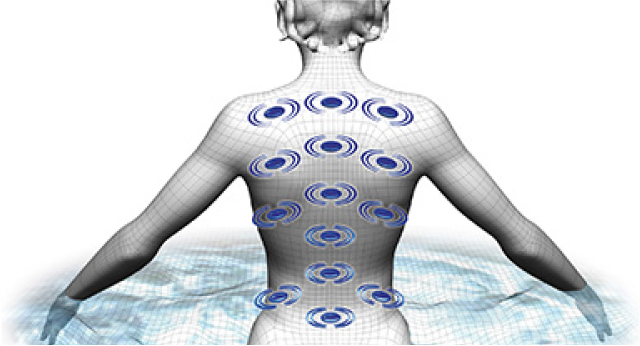 MASTER FORCE™ BIO-MAGNETIC THERAPY
This therapy system provides strategically placed
StressRelief™ jets that use magnetic healing energy to target pressure points on your back, neck, and seat areas.
MASTER BLASTER FOOT THERAPY
Experience the ultimate aquatic foot massage with
28 individual jets purposely placed to effectively hit pressure points on your feet.
ERGONOMICALLY DESIGNED
Twilight Series spas seats (and spas themselves)
are ergonomically designed to provide the most comfortable spa experience and support the lumbar region.
ADVANCED WATER PURIFICATION
Uses multi-faceted water purification system to reduce chemical use and keep water clean and clear.Includes EcoPur® water filtration and advanced MasterPurTM ultraviolet light and ionzation system.
HIGH-END TECHNOLOGY
Premium Bluetooth® stereo system and iPad® entertainment system to enhance your spa experience. Comes in a waterproof enclosure and is perfect for streaming shows, movies, and music!
STATE-OF-THE-ART LIGHTING SYSTEM
The Orion Light SystemTM features LEDs under the
surface, below waterfalls, and on topside controls.Option to upgrade to the Afterglow Jet Package for more immersive experience.